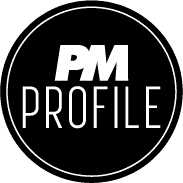 BEHIND THE NIBCO-MATCO-NORCA ACQUISITION
Q&A with leadership dives into future plans for both companies.
On Feb. 1, NIBCO announced it acquired Matco-Norca and its subsidiary SVF Flow Controls.
NIBCO Chairman Rex Martin stated, "This acquisition supports our strategic long-range goal of growth through acquisition, expanding our market reach and providing customers with access to a broader portfolio of products.This is an extraordinary time in NIBCO's evolving history."
Matco-Norca President Jack McDonald added, "This is an important and positive milestone in our company's history. Throughout this process, we've recognized many similarities between our history, culture, and our long traditions of operational excellence and outstanding customer service making for a smooth transition."
To explore the details behind the acquisition, Supply House Times Chief Editor Natalie Forster talked with McDonald and NIBCO Executive Vice President Ashley Martin.

NIBCO headquarters in Elkhart, Indiana. Photo courtesy of NIBCO
PM: TELL US ABOUT THE DECISION TO ACQUIRE MATCO-NORCA. WHY WAS THIS THE RIGHT TIME TO MAKE SUCH A LARGE ACQUISITION?
AM: Matco—Norca has been privately held and growing successfully for over 70 years. The right time to acquire a high quality private company is when it becomes available, so when we were approached with this opportunity, we didn't hesitate to follow up. We are thrilled to have Matco-Norca join the NIBCO family.
PM: WHAT ABOUT MATCO-NORCA MADE IT A GOOD FIT TO JOIN THE NIBCO FAMILY OF COMPANIES?
AM: Cultural fit is always important to NIBCO and we recognized that we have many core values in common with Matco-Norca. That's important. We also have a similar mission, which is to provide our customers in the industries we serve with high quality products and superior customer service. When culture and mission align, we know we have a good fit.
PM: WHAT CAN DISTRIBUTOR AND CONTRACTOR PARTNERS EXPECT AS MATCO-NORCA JOINS NIBCO?
JM: Distributor and contractor partners should expect to see Matco-Norca continue to deliver the high level of service they have come to expect from Matco-Norca. The seasoned management team at Matco-Norca will continue to lead the business going forward. Our network of manufacturer representatives and our regional distribution centers operate on a national basis. Matco-Norca's business model of "Global Sourcing, National Compliance and Local Service" is unique and highly valued by our customers. Expect to see NIBCO maintain this model while providing investment and support which will allow Matco-Norca to grow and evolve to the changing needs of our customers.


Ashley Martin, executive vice president, NIBCO
Jack McDonald, president, Matco-Norca
PM: DOES THIS ACQUISITION SET NIBCO UP TO BRANCH INTO NEW MARKET SECTORS?
AM: Matco-Norca has a number of product lines that fall into the category of new to NIBCO. Matco-Norca's experience in these product categories does open up new possibilities for NIBCO in the future.
PM: HOW WILL THIS EXPANSION BENEFIT NIBCO AND ITS CUSTOMERS IN SUCH HIGH DEMAND TIMES?
AM: NIBCO has been dedicated to the rough plumbing space since we launched our first flow control products in the 1920's and that is the same for Matco-Norca since the 1950s. This acquisition provides us with an opportunity to expand our reach and our ability to service plumbing wholesalers. Having reliable sources of supply is critical to our industry during all cycles, up and down. Both companies have demonstrated an ability to maintain high levels of service at all times, including during the recent COVID-19 period.
PM: WHAT DOES THIS ACQUISITION MEAN FOR THE FUTURE OF THE PHCP-PVF INDUSTRY?
AM: Matco-Norca has been a significant contributor to the growth of our industry for decades. Wholesalers depend on them to get the products they need so they can reliably supply their customers. It's a partnership and Matco-Norca is important to their success. Our intent is to support their business so that partnership can continue to be as strong as ever.

PM: WHAT ARE SOME OF NIBCO'S GOALS FOR 2023 AND BEYOND?
AM: NIBCO will continue to focus all its attention on the needs of the U.S. PHCP-PVF industry. That means we will continue to invest in our North American manufacturing facilities and information technology to allow us to remain a best-in-class supplier in our industry. We will continue to develop and launch new products to follow up on the numerous product lines recently launched such as Press copper fittings, PressACR fittings, BenchPress carbon steel fittings, 585HP high performance ball valves, Wrot Racer® push fittings and the 10 to 15 new Webstone product lines launched per year. We will continue to support industry efforts to recruit and develop new talent into our industry through efforts such as ASA's Women in Industry program and NIBCO trade training programs, etc. PHCP-PVF is an essential service industry and we intend to remain a key part of this industry for many years to come.

Images courtesy of NIBCO and Matco-Norca.
Natalie Forster is chief editor of Supply House Times. Reach her at forstern@bnpmedia.com or 224-201-2225.